Several old pictures
from my Sanders line---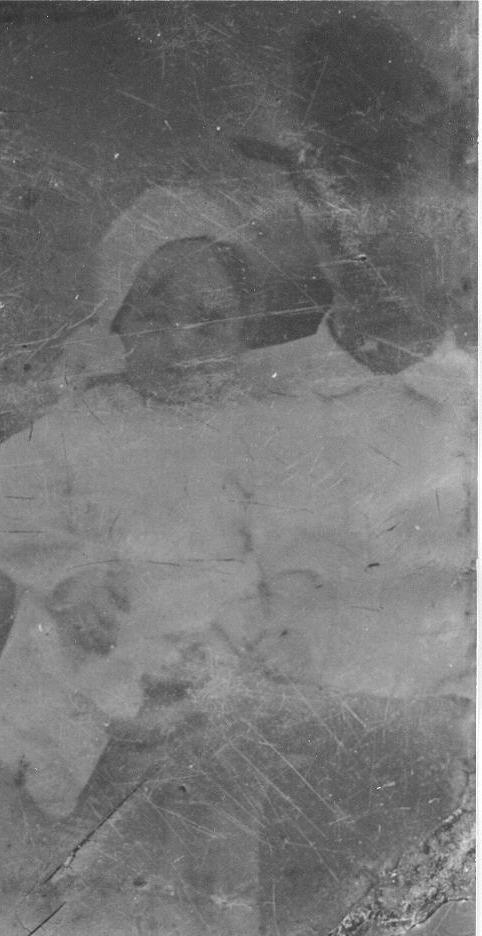 I am not sure about the identity of the man and
baby in this picture. It may be
Jesse Sanders (1845-1903) or, possibly,
his son Jesse Jackson Sanders. This picture is a
copy of an old tintype (now missing, unfortunately).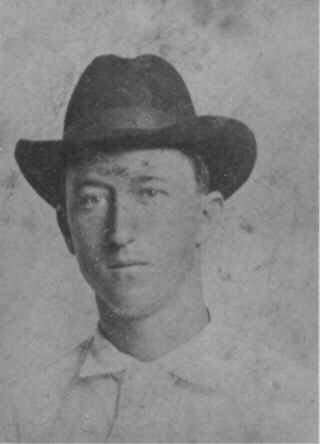 Jesse Jackson Sanders, 1885-1964, picture taken
about 1910. Jesse Jackson Sanders was the son of
Jesse Sanders and Mary Amanda Pickering.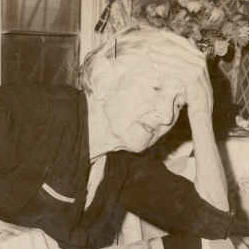 Sarah Elizabeth (Bet) Sanders Carroll, 1876-1974.
Sarah Elizabeth ("Aunt Bet") was the sister of Jesse Jackson Sanders.



Gurley Sanders, 1915-2000.
Gurley was the son of Aaron Walter Sanders and Nettie Gothard.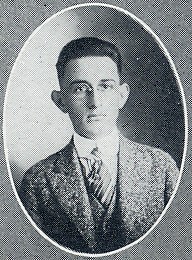 Gurley Houldcotte Sanders, 1897-1985.
Gurley H. Sanders was the son of Morgan Gurley Sanders and Jessie Irene Cox.
This picture was taken in the school year of 1916-1917when Gurley
was a junior at what is now the University of North Texas in Denton.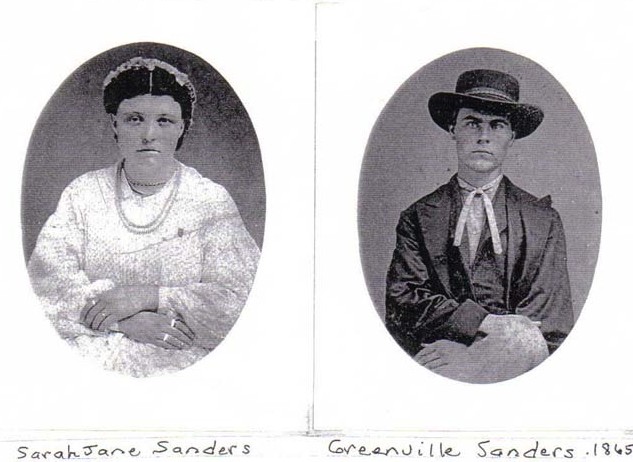 Sarah Jane Sanders (1846-1927) was the daughter of George Sanders and Anna Johnson.
Greenville V. Sanders (1845-1914) was the son of William Patrick Sanders and Ellender Southerland.


These pictures are from the collection of Anita Epperson Oliva, great-granddaughter of


Sarah Jane and Greenville.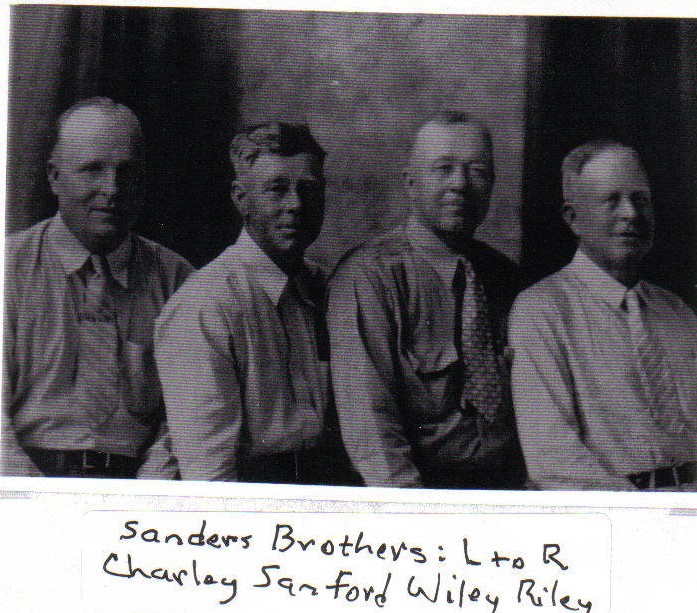 These four brothers are sons of Greenville and Sarah Jane Sanders. (picture from Anita Oliva)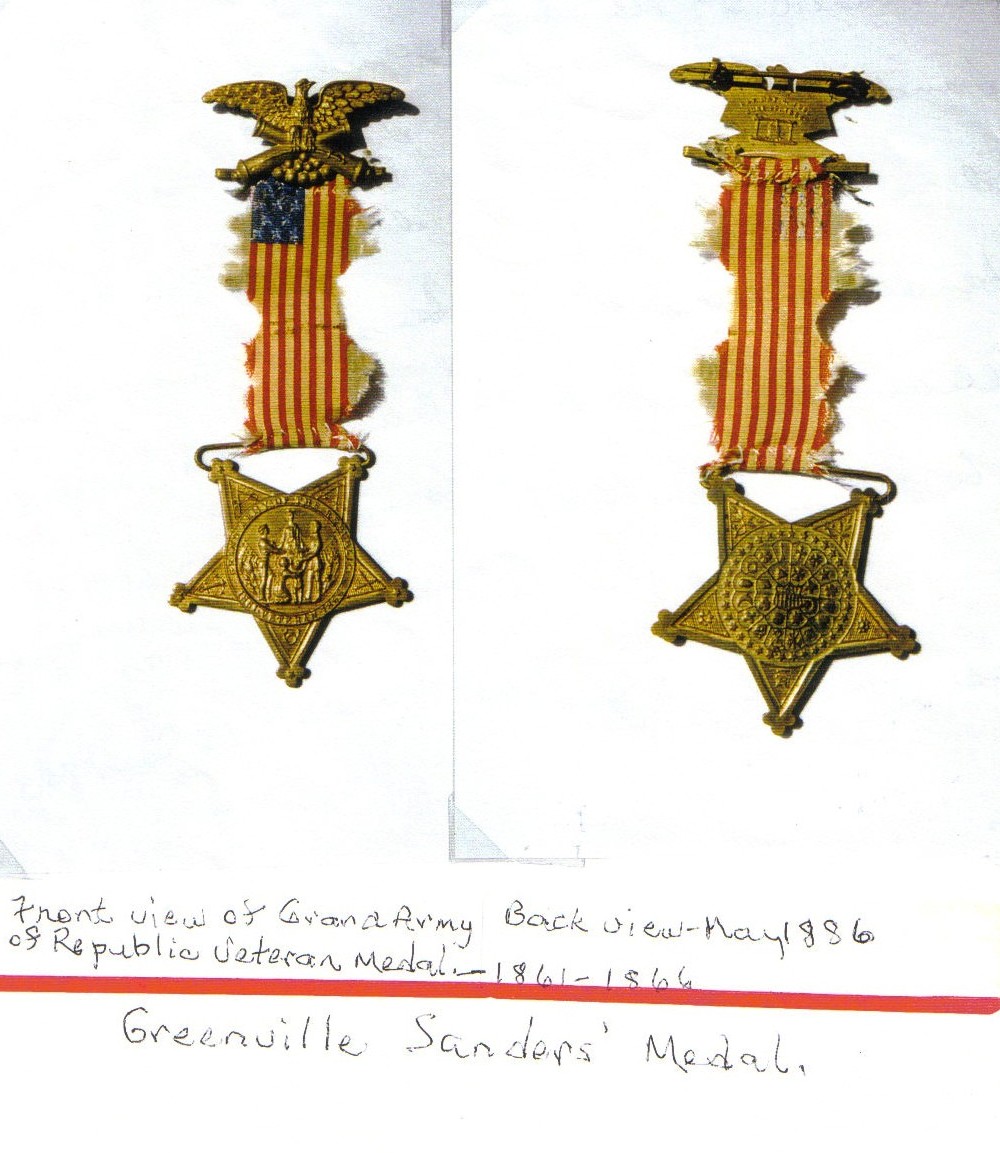 Greenville Sanders served in the 4th Arkansas Cavalry, U.S. Army, in Arkansas during the Civil War.
His father and brothers and several relatives also served in the 4th Cavalry.
This is a picture of one of his medals. (Picture from the files of Anita Epperson Oliva).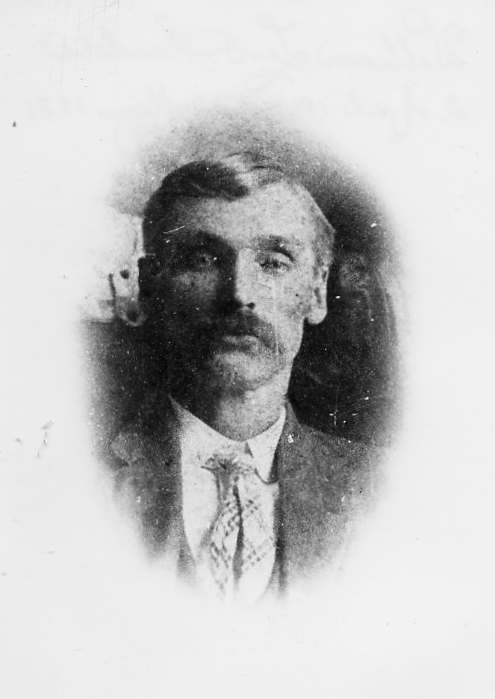 William Levi Sanders (1864, Jackson County, Alabama-1931, Prairie County, Arkansas)
William Levi was the son of William Redman Sanders and Elizabeth Thompson.
This picture is from the files of Ralph Jackson, grandson of William Levi.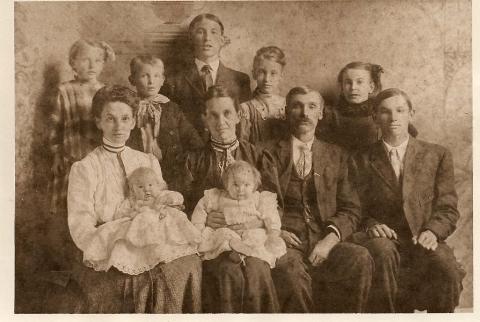 Another picture of William Levi Sanders, here with his wife Charlotte Dicus
Sanders and other members of his family. This picture is also from the files
of Ralph Jackson, grandson of William Levi.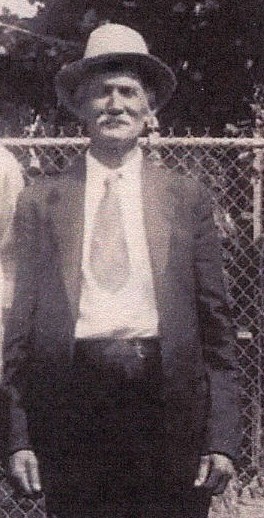 George Lafayette Sanders (1860-1936). George was the son of William Sanders
(1815-1867) and Mary Billingsley. His grandfather was Joseph Sanders, Jr.,
(1793-1863). This picture is from the files of Sharon and Steven Schlereth.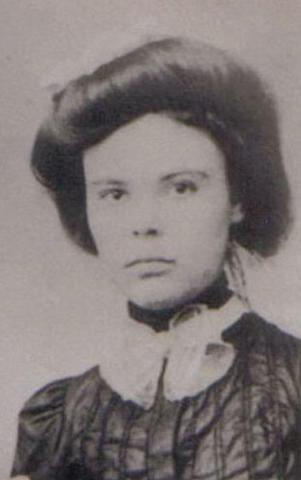 Nellie May Sanders (1886-1935) daughter of
Greenville Sanders and Sarah Jane Sanders,
granddaughter of William Patrick Saunders
and Ellender Southerland and granddaughter of
George W. Sanders and Ann Johnson. Picture
contributed by Anita Epperson Oliva.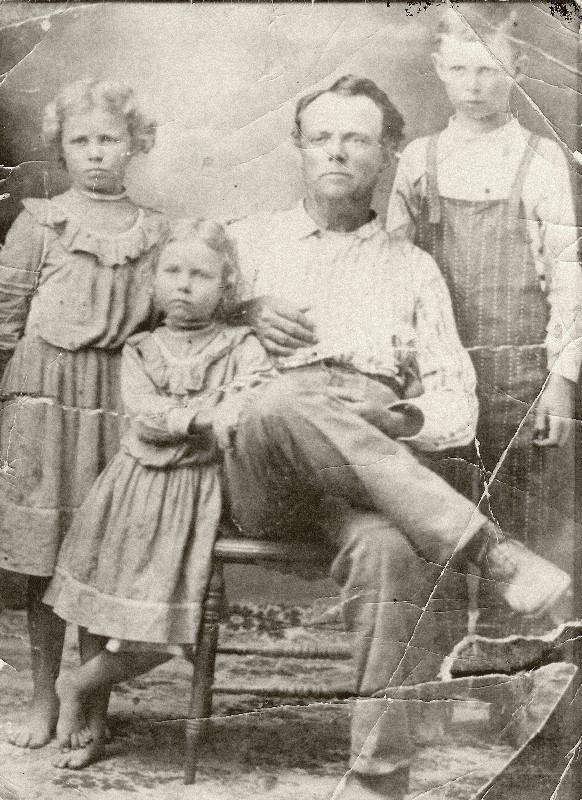 James Marion Sanders (1857-1913) was the son of Josiah Hardin Sanders ( 1829-1863)
the grandson of John Sanders (1787-1858) and the great grandson of the Reverend
Moses Sanders (1742-1817). This picture was made about 1903-1904. The children in
the picture are his son James Corbett Sanders and his daughters Ruby and Josephine.
Picture provided by Anne Bailey, the granddaughter of James Corbett Sanders.
Phebe Jane Sanders (1844-1894) was the daughter of Joseph Sanders and Sarah Bynum
and the granddaughter of George Sanders and Phebe Sanders of Jackson County. Phebe's
husband, Ambrose Precise (1842-1915), was one of several members of the Precise family
who married a Sanders. This picture is from the files of Amy Christensen and has been
passed down through several generations of the Precise family. She belives the original
was a tin type made in the 1880s or 1890s that was penciled over when the image faded.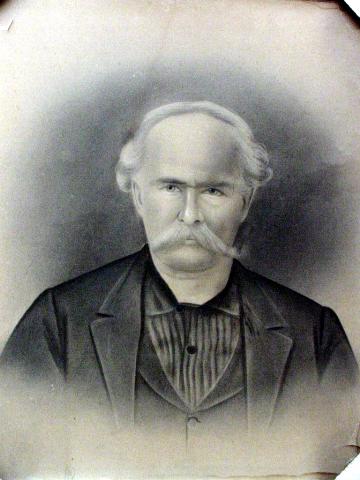 Elijah Greenville Sanders (1833-1925). Son of
Elijah Sanders, grandson of Francis and Rachel
Sanders. Picture contributed by Ralph Jackson from
Steve Turner and the files of Hattie Vandiver.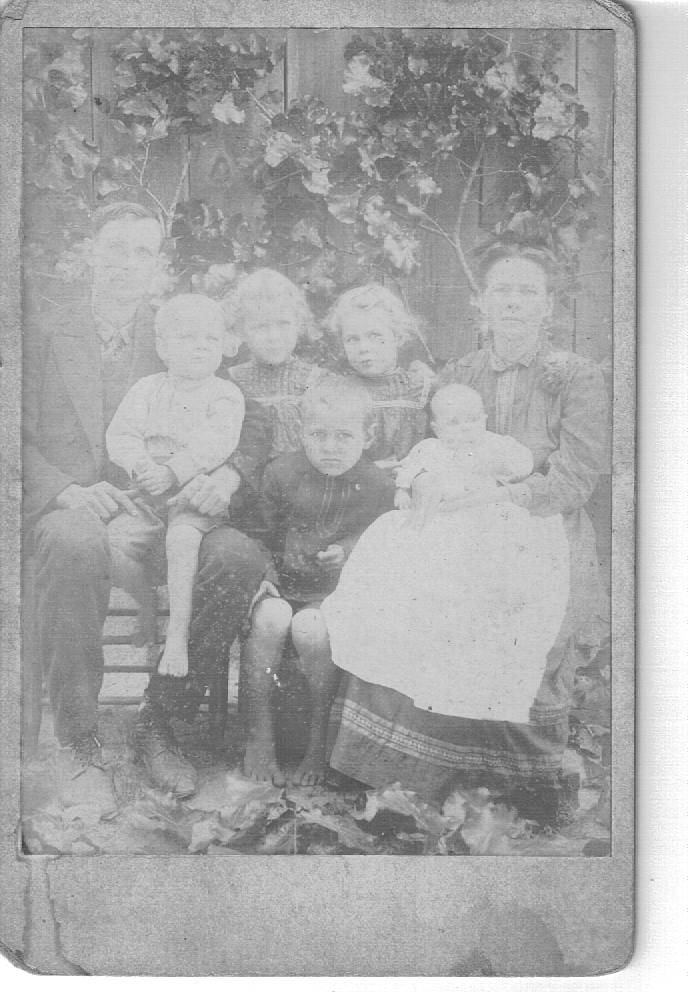 Levi Lindsey Sanders (1877-1952), first cousin of my father, Jesse Jackson Sanders. From the collection of one of Levi's descendants, Aaron Claude Sanders, who wrote: "I am going to attach copies of some old pictures. One of them is over 100 years old...it has Levi Lindsey and Myrtle. The baby sitting on Myrtle's lap is my father, Aaron Claude. The two brothers, James Arthur and Illy (buck) died at a young age." There was another Levi Lindsey Sanders (1837-1917) who was the first cousin of my grandfather. The Levi Lindsay Sanders in this picture was probably named after the Levi Lindsey Sanders who was born in 1837.



Many thanks to those who have shared information and pictures with me. I have more pictures that researchers have sent me, but I prefer to post images here only with specific permission of the contributors.

Click on the icon to return to home page, Sanders of Randolph and Montgomery